Overview
Peru is a country full of wonderful destinations for adventurers, and everyone who wants to disconnect from daily routine, disappear in and feel nature around you. The Lares Trek to Machu Picchu is a path that will take you by various magnificent landscapes like snow mountains, green valleys, beautiful rivers, archaeological ruins and finally, a first-class wonder of the modern world: Machu Picchu.
DAY 1.- CUSCO  – CALCA – LARES – WACAWASI
6:00 Pick up from hotel and transfer in private ride to Lares.

7:00 Stop at the Calca village.

9:30 Arrival to Lares village.

10:10 Beginning of the hike.

15:00 Arrival at the Wacawasi campsite.
(L,D)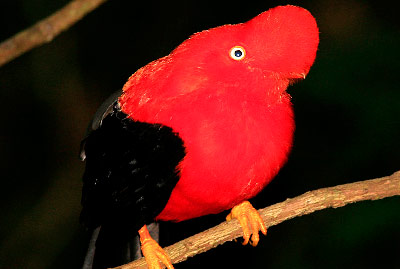 DAY 2. – WACAWASI – PATACANCHA
6:00 Breakfast at the campsite.

9:00 Arrival at the Ipsaykassa Pass.

9:30 Visit to the Ipsaykassa Lagoon.

13:30 Arrival to the Patacancha campsite.
(B, L, D)
DAY 3. – PATACANCHA – PALLATA – PUMAMARCA – OLLANTAYTAMBO – AGUAS CALIENTES
6:00 Breakfast at the campsite.

6:30 Transfer to Pallata in private transportation.

7:10 Beginning of the hike to Pumamarca.

8:00 Professionally guided tour of the Pumamarca archaeological site.

12:00 Arrival at Ollantaytambo village. Break, also lunch and dinner.

18:00 At this hour, approximately, you will go to Aguas Calientes by train
(B, L, D)
 DAY 4. – AGUAS CALIENTES – MACHU PICCHU – CUSCO
06:30 Breakfast at the hotel and bus transfer to Machu Picchu.

08:00 Start of the professionally guided tour of the Machu Picchu citadel,

12:00 Return to Aguas Calientes village on bus. Train ride to Ollantaytambo.

Finally back to your hotel in Cusco City by private transportation.
(B, L)
End of our services
FULL PROGRAM
LARES TREK 4 DAY 3 NIGHTS – ITINERARY
DAY 1: Cusco – Calca – Lares – Wacawasi
At 6 am. we will pick you up at the hotel and go by car to the Lares village. The transfer will take about 3 hours; we will travel through the Sacred Valley of the Incas and stop first at the village of Calca to visit the local typical market.
Later, we continue by car to the Lares village (3.260 meters above sea level – 10.695 feet above sea level), the starting point of the Lares Trek. At this village you can enjoy the hot springs to relax and then have a delicious lunch.
The first section of the hike will take about 4 hours, up to the first campsite. The path is quite steep for the first 30 minutes but it turns flat after; we will cross a small river and get to Wacawasi village. During the hike you will see people dressed in typical clothes including ponchos and hats. The campsite (3.880 meters above sea level – 12.730 feet above sea level) is 40 minutes away from this village.
DAY 2: Wacawasi – Ipsaykassa – Patacancha
After breakfast, there is an uphill hike for 3 hours to the Ipsaykassa Pass. This place stands at 4.450 meters above sea level (14.600 feet), is the highest point of the trek. The area is full of Andean animals like alpacas, llamas and sheeps, and typical shacks. We'll have lunch at the Ipsaycocha Lagoon, 30 minutes away from the pass.
DAY 3: Patacancha – Pumamarca – Ollantaytambo – Aguas Calientes
The day begins with breakfast and next a 40-minute journey by car to Pallata. We will hike uphill for 45 minutes to the Pumamarca archaeological site where you will have a professionally guided tour. Then we take the old Inca Trail for 3 hours and next the path along the Patacancha River. Ollantaytambo village is our destination of day 3.
There we will have lunch and some free time to explore the village; you can visit the main square or go on a 1-hour walk to the Inca warehouse (Qolqa). Dinner will be at a local restaurant and then we'll board the train to Aguas Calientes and spend the night at a hotel there.
DAY 4: Aguas Calientes – Machu Picchu – Cusco
After an early breakfast at the hotel we will meet our professional guide to board the 25- minute bus ride to Machu Picchu. Once there, we'll do the awesome professionally guided Machu Picchu Tour for about 3 hours; you will visit the Temple of the Sun, the Main Square,
the Intihuatana or Solar Clock Stone and the Condor Temple among other great attractions.
Afterwards you will have free time to explore Machu Picchu by yourself and take many pictures. When you are ready, you can take the bus back to Aguas Calientes and later the train to Cusco
What do you need to bring for this trip?:
• Daypack 
• Flashlight 
• Binoculars 
• Insect repellent
• One bottle of water for the first day
• Rain gear 
• Sleeping bag (7D & 8D tours)
• Warm jacket
• Long- sleeve cotton shirts
• Hiking shorts
• Headgear
• Swimsuit/sport sandals
• Passport
• Sunscreen/sunglasses 
• Hiking boots
• Pocket knife
• Camera and film

Price $
The basic notion of packing keeping in mind that you will face a variety of conditions during the trek and it's very important reduce the weight to a minimum. Avoid extra tough carrying your day backpack during the trek, and for the porters, who have limited kilograms to carry including campsite gear and your extra belongings.
During the Lares trek, you will deal with intense heat, strong sun and cold mountain nights, which can get below zero while camping at night.
Includes:
Transfer Cusco-Lares. Trip on private transport from Cusco to the Lares village.

Entrance to Lares hot springs. Quite relaxing warm pools to enjoy before the hike.

First-rate guide. Professional tourism guide, specialized in the Inca Trail. Bilingual (English and Spanish).

Additional guide. Second professional and specialized guide, for groups larger than 9 hikers.

Oxygen tank. To instantly solve resolve any issue as a result of high altitudes.

First aid kit. We always carry products to offer adequate first care. On the other hand, if you are having any medical treatment, do not forget to bring your medications.

Small groups. We handle an adequate number of people, semi-private or private tour style.

Comfortable tents. 

mattress

Food: Day 1 (lunch and dinner), day 2 (breakfast, lunch and dinner), day 3 (breakfast, lunch and dinner), day 4 (breakfast). May include lunch in an Aguas Calientes restaurant on day 4, after the Machu Picchu tour. You should book it in addition while doing the reservation.

We provide any diet. Vegetarian, vegan and other types are also available at the hikers request, at no additional cost. Please tell us about your diet in advance, during the reservation.

Kitchen personnel. Specialized cooks and assistant in food preparation, with experience and trained in alimentary hygiene.

Eco-responsible plastic. We have minimized use of all types of disposable plastic. We work with almost 100% reusable plastic, or other materials that do not pollute the environment.

Warm water. We offer tempered water every day for personal hygiene before meals.

Small towels. For drying your hands easily.

Boiled water. It is available for drinking, from the third day. For the previous days you can buy it or bring in your reusable bottle.

Train Ollantaytambo – Aguas Calientes. For arrival at the village below Machu Picchu.

Hotel in Aguas Calientes. We include 3-star accommodations.

Entrance tickets. For the Machu Picchu citadel tour.

Return bus. From the Machu Picchu citadel to Aguas Calientes village, after the guided tour.

Train ride. From Aguas Calientes to the Ollantaytambo station. (Return to Cusco at a convenient time).

Transportation. From the train station in Ollantaytambo to your hotel in Cusco City.
(+51) 991696898
(+51) 984353585
(+51) 084500242